Cookie-cutter weddings aren't a thing at Hermann Hill. That's because we know your wedding is a deeply personal experience.
From the ceremony date to the decor, your big day should be planned with intention. Meaningful symbols of who you are as a couple should be sprinkled throughout—whether you've chosen to elope or celebrate with friends and family. 
At Hermann Hill, we believe in planning "your wedding, your way." Your dream becomes our dream. And we are experts at turning dreams into reality—including weddings that have been put on hold in 2020.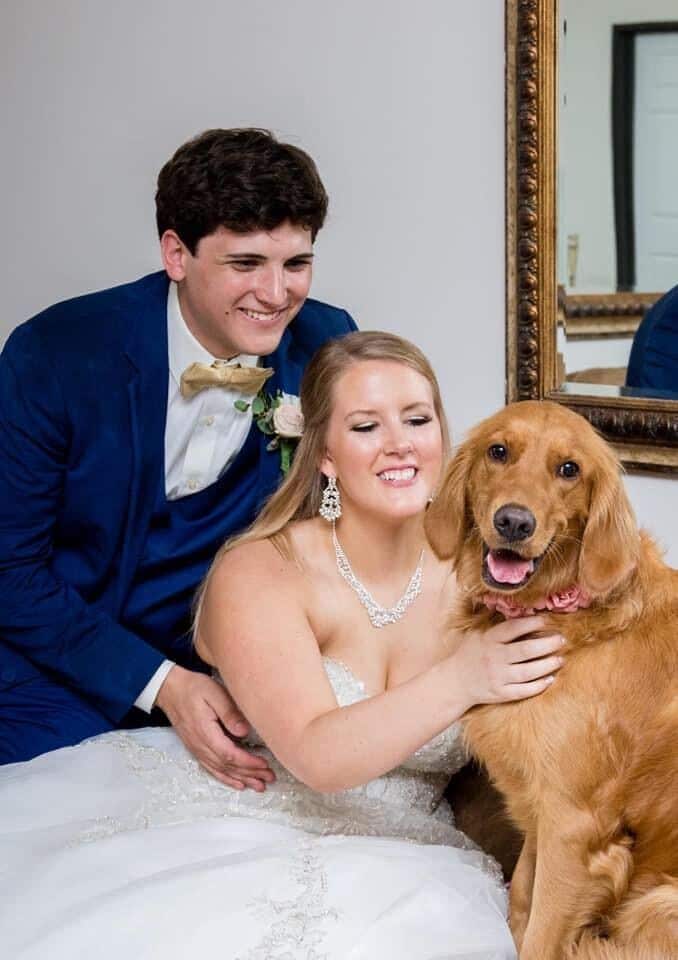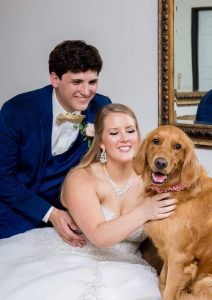 Take Bethany and Cole Mather, for example. They were married at Hermann Hill on June 27, 2020, after suddenly needing to change venues just a month before their big day. 
"The only major thing I had to change was my venue," Bethany said. "I didn't have to change my date or cut my guest count. When Teckla called me back, saying that we could have it on our date with no restrictions, we were basically sold!"
Stories like these remind us of why we're here. It's about creating an atmosphere as unique as our couples, ensuring the essence of their relationship shines through in as many ways as possible.  
If, like the Mathers, you want your pup to be your flower girl or ring bearer, let's make that happen. If you are looking for an exceptional reception that leaves your guests raving years down the road, we've got your back. 
Maybe it's a particular date that is significant to you and your partner. At Hermann Hill, we'll do everything we can to bring your dreams to life.
As a team of talented wedding coordinators, we take pride in planning weddings that appear to be years in the making, while in reality, only requiring a few weeks of dedicated planning and focused attention. Turning last-minute weddings into wildly successful events is kind of our superpower!
Whether we are your first choice for a wedding venue or you're coming to us because your original plans were canceled, we'll work hard to keep your wedding dreams intact. From start to finish, we'll be by your side. 
Give us the chance to make your big day everything you've ever wanted! Contact us today to get started.