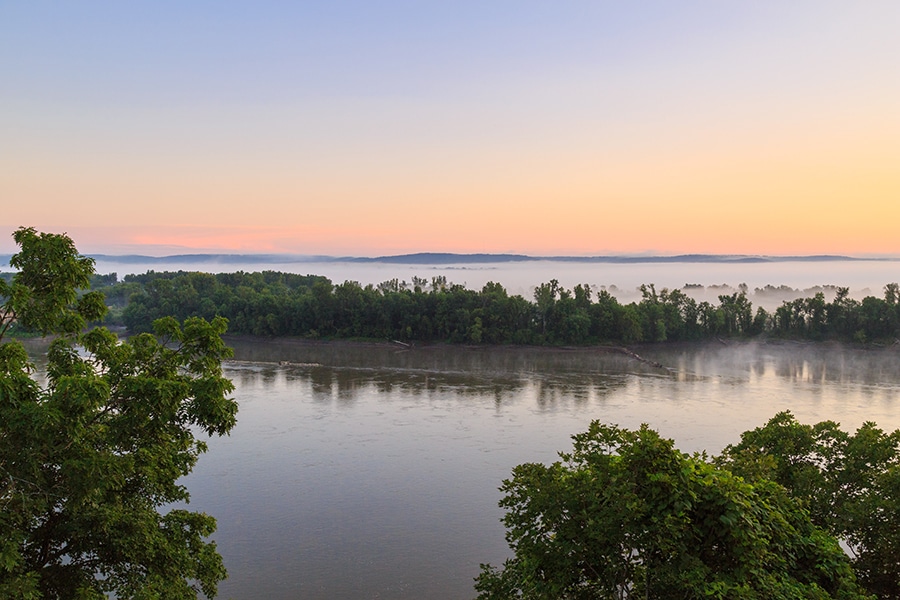 You recently said yes to spending forever with your now fiancé and are officially in wedding planning mode. You start writing out your list of to-dos' and must-haves: flowers, food, invitations, guest list, reception space, cocktail hour, photographer, photo booth, wedding venues, and the list goes on. After outlining some of the main things brides usually think about first, you realize there is so much more to pick and choose in order to make your wedding day special. With so much to think about how can you ensure you are making the right choices for your big day?
While we can't speak for all wedding venues, we know it's essential to provide various resources points for helping each couple pick the best wedding venue in Missouri. Outside of attending one of our wedding trail events or stopping by for a tour during our Sunday open houses, we believe past couples and wedding guests can give you a better glimpse into the true wedding experience Hermann Hill provides. Keep reading to hear what couples have loved about their experience and how we help take the stress away from the wedding planning.
The Gorgeous Venue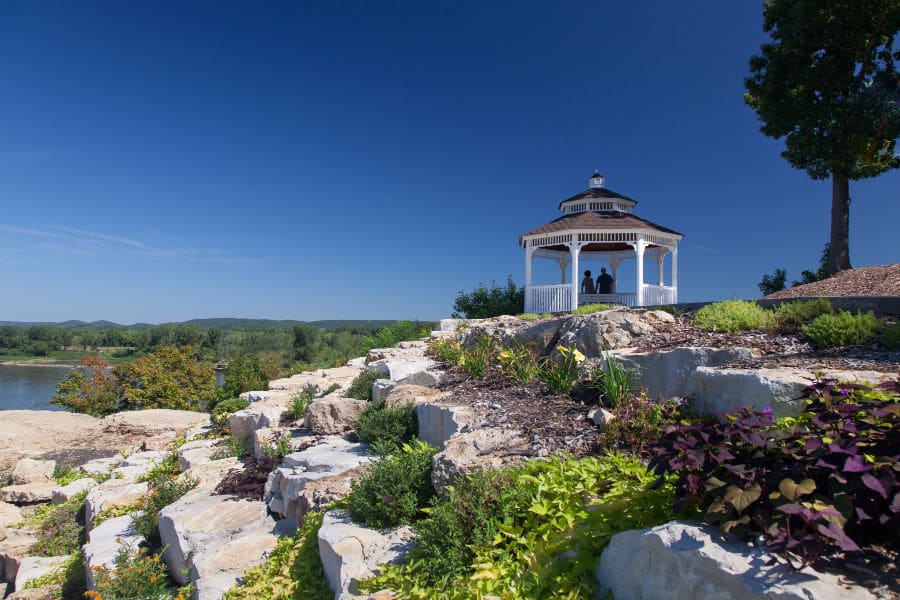 Here at our Hermann Hill wedding venue, we offer three different locations to hold your ceremony and reception. These gorgeous spaces include:
Ceremony
The Indoor Chapel is perfect for a classical wedding up to 250 guests. It is temperature controlled and has beautiful stained-glass windows to provide an incredible view of the property. The River Bluff is one of our most popular spaces as it sits on the gorgeous Missouri River. Ideal for outdoor ceremonies, this riverside wedding venue can accommodate up to 300 guests and sets the stage for I Do's. The Gazebo is our other outdoor, riverside location, which is perfect for small and intimate weddings. As the bride and groom wed, attendees can revel at the breathtaking views of the Missouri River.
"I don't even have the words to properly explain how perfect everything went for us at Hermann Hill Wedding Chapel for our wedding day. The staff there is amazing! Just a real delight to work with. The food was delicious and reasonably priced.  Highly recommend it if you're looking for a beautiful all-inclusive venue in wine country." -Shane K., Former Groom
Reception
Our Indoor Pavilion offers panoramic western facing views and accommodates up to 300 people, making it the perfect location to drink, dine, and dance the night away. The River Room is great for intimate gatherings as it holds up to 40 people with an awesome view of the river. This is our favorite spot for hosting cozy winter receptions. The Bar Area is perfect for cocktail hours and smaller receptions. Its large wooden bar and cocktail tables make receptions casual and fun for the married couple and their guests.
"Following the wedding, the reception took place in a wide-open dining area with refreshing drinks, a coffee bar, and appetizers to hold the guests over until dinner. The seating arrangements were beautifully set. The coffee bar was a dream. This venue was lovely. The views were breathtaking, the company really has a fantastic wedding spot." – Michael Landers, Wedding Guest
Picking the Perfect Package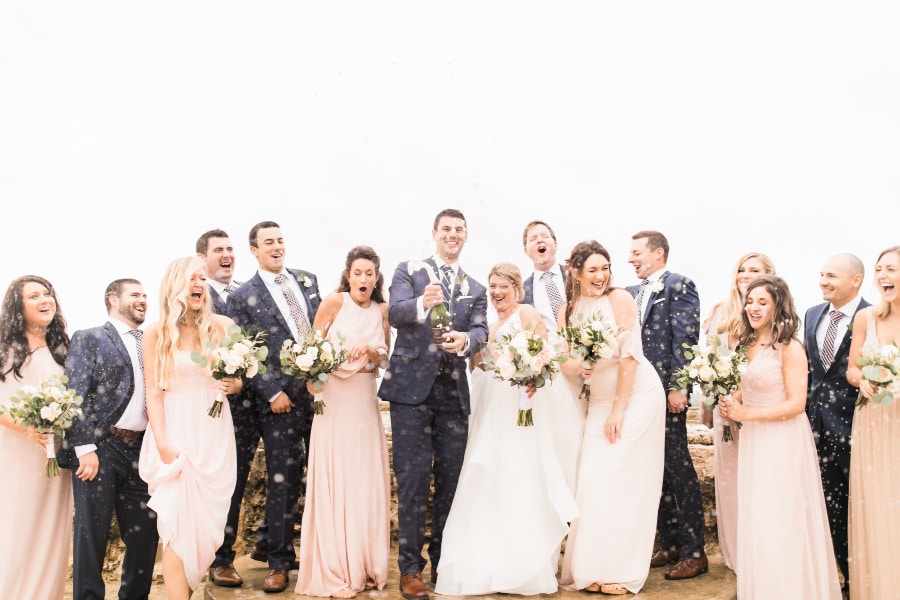 Each couple we work with is unique and has their own personal style which is why we strive to meet the vision of each one with our customizable wedding packages. Whether it's a party-sized wedding up to 300 guests in the middle of summer or romantic winter elopement in our beautiful chapel, we want to make your day unique. With our wonderful staff, talented chef, accommodating ceremony and reception spaces, and YOUR ideas, we will create the wedding of your dreams.
"This wedding venue is the only one we even looked at. We immediately knew the wedding had to be here. The staff has been amazing in helping us along the way!" – Justin Anderson, Groom
Our most popular package, the Ultimate III Wedding Package includes your choice of ceremony and reception location, a one-hour rehearsal with your officiant, decorations, food, a beverage bar with a signature drink, a gourmet coffee bar, top-notch staff services, photo booth, grand exit, and a luxury honeymoon package with gifts from the owners.
"AMAZING. WONDERFUL. FANTASTIC. SUPERB. There are truly not enough adjectives to describe how great our experience was with Hermann Hill Weddings. We got married on March 24, 2018, and it was the perfect day. If you're debating about whether or not to book your wedding here, just do it! Between planning sessions, rehearsal, and the big day they made it easy, stress-free, and enjoyable." – Emily B., Former Bride
Working with the Best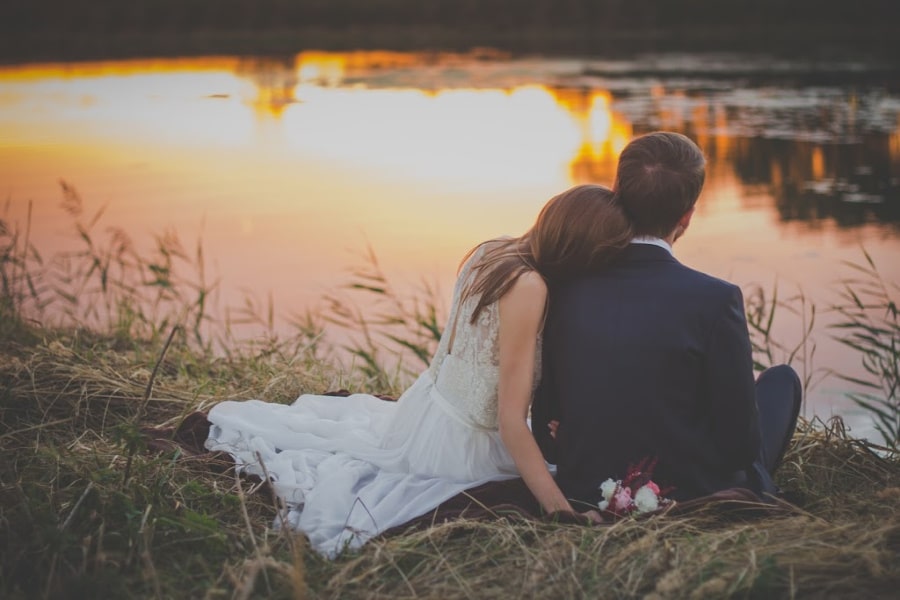 To make the wedding planning experience as seamless and stress-free as possible, each one of our wedding packages includes a professional wedding coordinator and assistant coordinator. From picking the location on the property, to the décor choices and menu items, our staff works hard to ensure your day is everything you wanted and more!
"STUNNING venue and amazing staff! Our reception was better than we could have imagined thanks to Hermann Hill. The coordinators were so helpful in all of the planning and paid attention to all details. I have nothing but positive things to say about this venue." – Erica B., Former Bride
Even if you are clueless about where to start, our coordinators provide tons of wedding ideas to ensure your day is what you envision. Whether it's the tiny details or the big picture theme. Our professional wedding coordinators know how to help!
"Everyone at Hermann Hill was amazing! We were basically clueless about planning a wedding so having the staff to help us with the planning process and making sure everything went smoothly was really wonderful and essential to getting everything to work. They were also able to work with us via text and email since my husband and I live out of town. I would highly recommend Hermann Hill Weddings." – Gabrielle H., Former Bride
Luxury Wedding Guest Lodging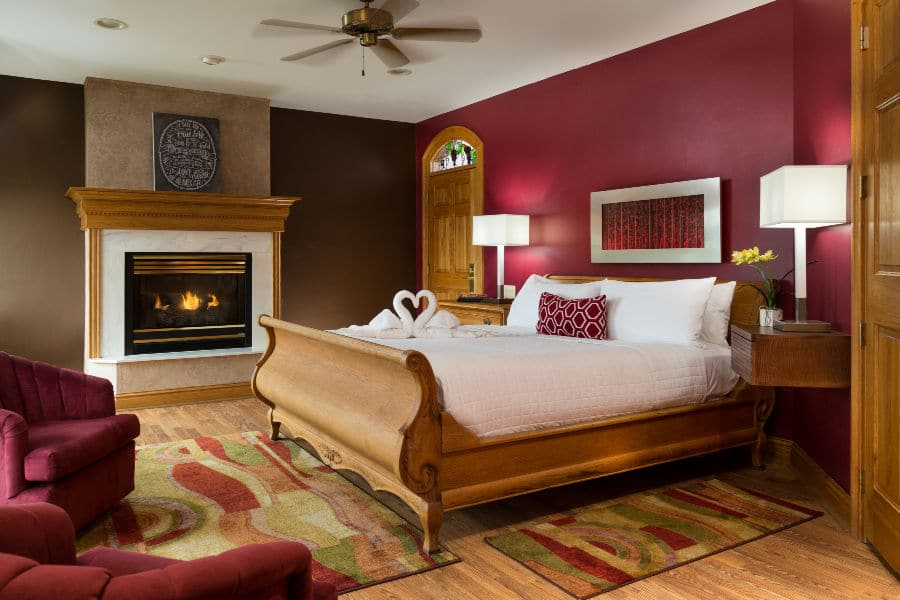 One of the best parts about having your wedding or elopement at our venue is that we double as a luxury Hermann bed and breakfast. This makes guest hotel arrangements and the night of your wedding through your honeymoon a one-stop shop.
"Great rooms with jacuzzi tubs, hot tubs on the deck, kitchen, fireplaces and a ton more. A fresh breakfast each morning of your stay as well. A definite must if looking for a place to stay in Hermann and a great option for wedding guests." -Chris Sauer, Former Groom
As we offer a number of comfortable rooms and suites, your guest can enjoy your wedding without worrying about having to place to stay for the night. You really do get everything you want and need when you choose us as your wedding venue.
"As a guest, I attended a wedding at Hermann Hill. I had a chance to see the bride and groom's room overlooking the river. Very fancy. Food was fantastic, and every detail had been thought out. Their special day was enhanced by the quality of the venue." – C.Cotter, Wedding Guest
We can't thank our past couples and their wedding guests enough for taking the time to share their experience with us and future wedding couples. We truly enjoy working with everyone who walks through our doors and are so grateful that they choose to have their memorable day at Hermann Hill. For future couples, we hope this gives you a better idea of what you can expect when you book your wedding with us.
Happy wedding planning!